Markets
To find out more about each market, scroll below or click on the market logo to link to their website. 
We are there 
 7th August, 21st August
Our Local Beloved Market!
Open every Sunday 8am - 12pm 
At Fremantle College, Beaconsfield
We are there 
20th August
All The Essentials and more!
Open every Saturday from 8am - 11.30am
At the Kyilla Park on Clieveden Street in North Perth
We are there:  
18th September, 27th November.
This beautifully curated market is home to about 200 talented local makers and designers hand picked by the organisers. Held once a quarter, these are really specialised events for the discerning shopper. 
As Perth Upmarket Ambassadors, we can guarantee we will be at every 2022 Perth Upmarket. 
Open once a quarter, 10am - 4pm
At the University of Western Australia on Stirling Highway, Nedlands.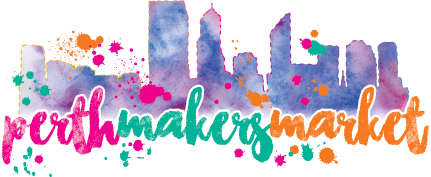 We are there:
25th September
Be part of the action down at Heathcote for this special family friendly, quality and handmade driven market. 
Open 5 dates a year. 9.30am - 3.30pm
2022 dates
 Sept 25th, Nov 6th and Dec 18th
At
58 Duncraig Road, Applecross at the Goolugatup Heathcote cultural space.
We are there:
6th August, 3rd September
Get some hills air once a month for this beautiful market set in the heart of Kalamunda township.
Open first Saturday of each month from 8.30am - 3.30pm.
At
Right in the middle of the Kalamunda Town.
Back in October 2022
Open Every second Saturday 9am - 1pm. (free community events from 6-9am.)
At 348 West Coast Drive, Clarko Reserve, Trigg 
We love markets!!!
Community markets, farmers' markets, street parties, annual festivals, sunset events, specialised makers' events, regional celebrations and more!
This is where we meet you personally, answer questions and share your experience of our products first hand.
Local markets are at the heart of many small businesses. Markets serve both the retailer and customer, keep us honest, accountable and in touch with our customer base like no other medium can.